He's made it through the night; I am surprised...but very, very thankful.
My dogs avoid him like the plague; it's as though they know he's not right and something's seriously wrong with him. He wasn't excited to see them, but he also didn't growl or cower or anything. I think that's a good sign. He also may just be THAT sickly. It takes all his energy just to eat and sleep, you know?
I am concerned now with the possibility of Distemper. He has the eye goops, and has started trembling this morning. I am hoping he was just cold; I covered him back up with his blanket and filled his food and water. He didn't eat right away, but he did take notice to them being in front of him.
I noticed a lot of little blood droplets on around the porch. I'm not sure which wound it's coming from...I think his ear. He's too painful to move around, and the blood isn't an insane amount, so I'll leave him be for now.
Just looking at his eyes, I think he's thankful that I'm trying. He's got a full belly, a warm bed, and an endless supply of food...right now, I think that's all he wants.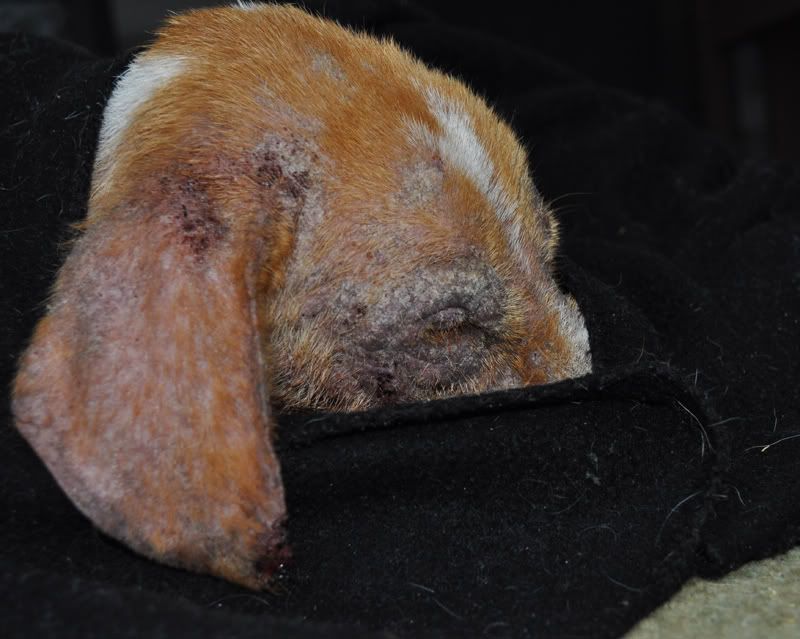 Donations for his medical treatment may be made to Wags 2 Whiskers Veterinary Hospital or via PayPal. Please check the upper right hand side of this blog, just under the header image to see the different donation options.